Hot Strategy & RPG Games
Featured Strategy & RPG Games
More>>
Happy City needs a band of heroes to restore order. Happy City needs you!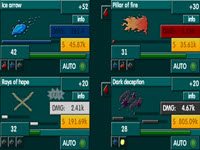 In Spell Idle 2 you will learn power of magic and create the most powerful spell in the whole world!
Don't let enemies destroy your main base.
Strategically choose and position your squad members in this new defense game!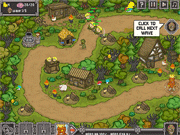 Defend your kingdom against hordes of zombies. Build armed towers and units.
Lead your fierce samurai forces into open rebellion and conquer Japan!
Train your brain controlling the forces. Complete all 20 levels as fast as possible! Will triumph in all sea battles!
Defend your base against the evil mutants!

Defend yourself and use the power of the 4 elements.
You Are Here:
Games
> Strategy & RPG Games (
: Featured Games)
Flash Empires 3
Design your army, build your towers, and defend your castle.

Plays: 502

Find Your Valent
Try to find all your matching Valentines!

Plays: 218
Money Tree
Explore a Time Management garden

Plays: 193
Test your strategy and wits!

Plays: 70
Destroy opponents castle with your cannon.

Plays: 297