Featured Brains / IQ Games
More>>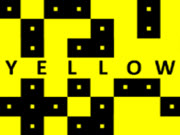 Yellow, a puzzle game for you! Can you make the screen yellow in all 25 levels? Each level has its own logic.
Nambers is a unique puzzle game with addictive gameplay.

Put your visual acuity and memory muscle to the test in this label based, brain training challenge.
A minimalist mind-bending puzzle game.

Part 3 of the Binga series.
Be part of the genesis! The goal of the game is to create a complete world step by step.
Can you solve the 10 sequential number puzzles in the first volume of Brain Numbers?
Bust your own brain with Bustabrain 2: The Dice of Doom!

O M G - Blocky is lost! Can u help him get home?