Enjoy Euro 2016 and enjoy this addicting difference game of the Euro 2016 sence.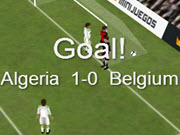 SpeedPlay World Soccer 4 is a great new soccer game.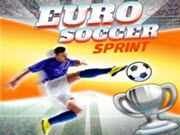 Run for your country! Take part in the race for the Euro 2016 soccer trophy and compete against players from all over the world!

The World Cup i s just a few goals awayˇ­ Come win the penalty shoot out, and the Brazil World Cup 2014 !

Soccer Free Kick Game.
The first, great online football game. Choose from 14 teams and lead your team to victory.
FF Throwdown is a football strategy game based on real NFL stats.

Select your national team and compete in Soccer World Cup 2010 tournament.
Animated matches. - Choose the right tactic and players to the right circumstances.