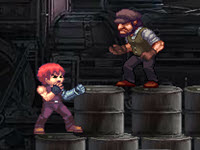 Now you got the most fun fighting/action game on the Flash platform -Arm of Revenge!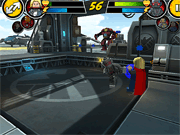 Try to dispose of your enemies, and switch easily between your heroes.
A legendary Dragon is haunting the lands.
this is a very interesting role play game.
You're a deformed freak child out to snatch candies from kids on Halloween night.
Fighting Brother 2,funny game!

It's time to beat up some Duck-sized Horses!
Blast your way through the autumn forest crushing enemies and stacking combos!
This exciting spin on the turn based RPG genre sends players on an epic journey across the land of Enola.